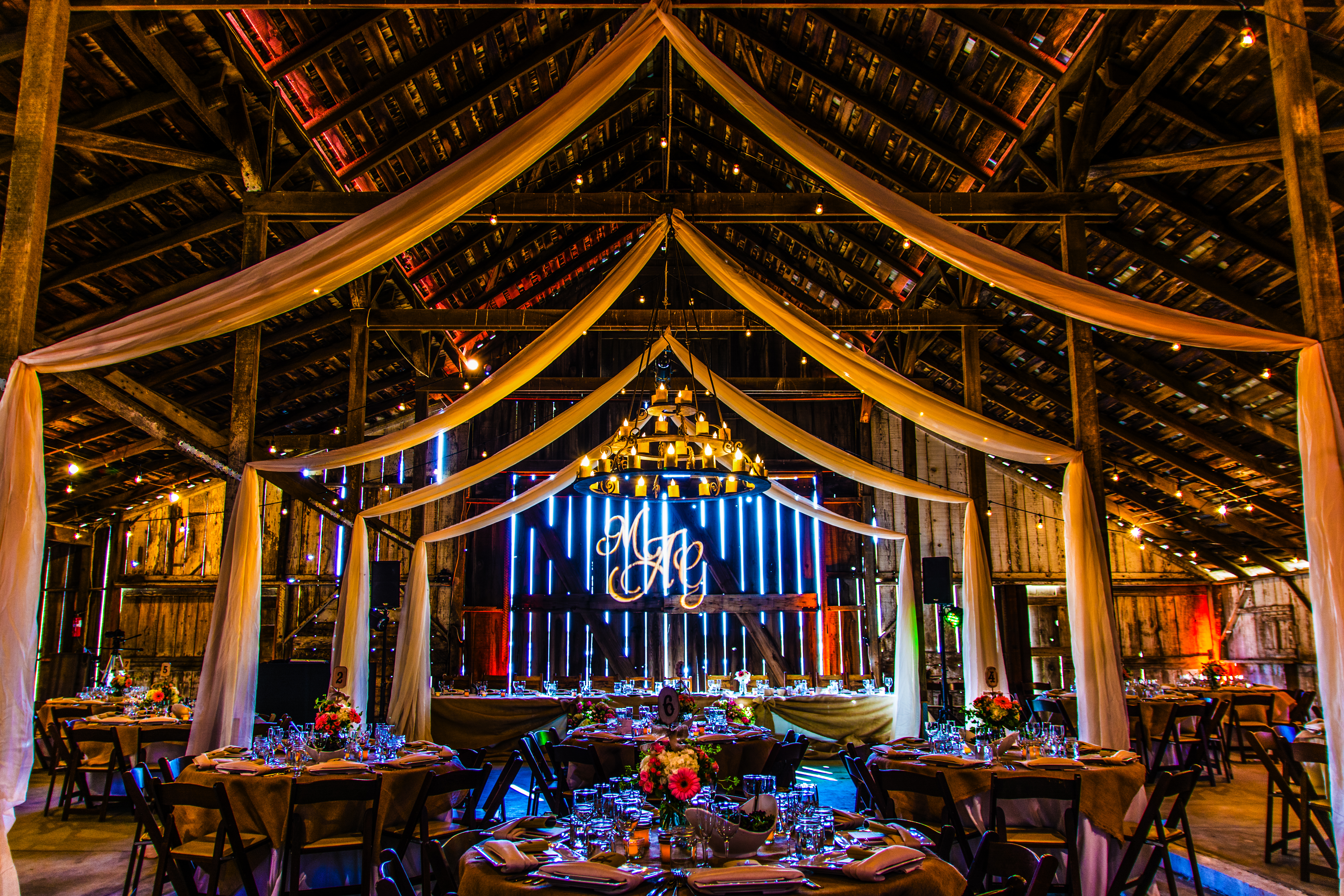 Custom Monograms
Wanting to add a unique touch of class to your special event? Just let us know, and we can work with you to have the perfect custom pattern made for you.
Uplighting
Have you dreamt of illuminating your wedding reception with beautiful lights bathed in your wedding colors? If so, then you might just want to consider uplighting for your wedding.
Italian Bistro Lighting
Is there anything more romantic than soft glowing string lights? Not according to the majority of wedding planners out there! String lights come in a variety of patterns, and designs and can be used for creating an intimate space for you and your guests on your wedding day. Here are just a few reasons why we like string lighting and think you might just end up feeling the same way.
Chandeliers
To add drama to your wedding, without sacrificing the elegance and romance you deserve, you need to choose the right lighting elements. With so many options available, it can be almost overwhelming to decide on the right decor for your special day. However, one of the easiest ways to add a touch of drama and class to your wedding is with a few well-placed chandeliers